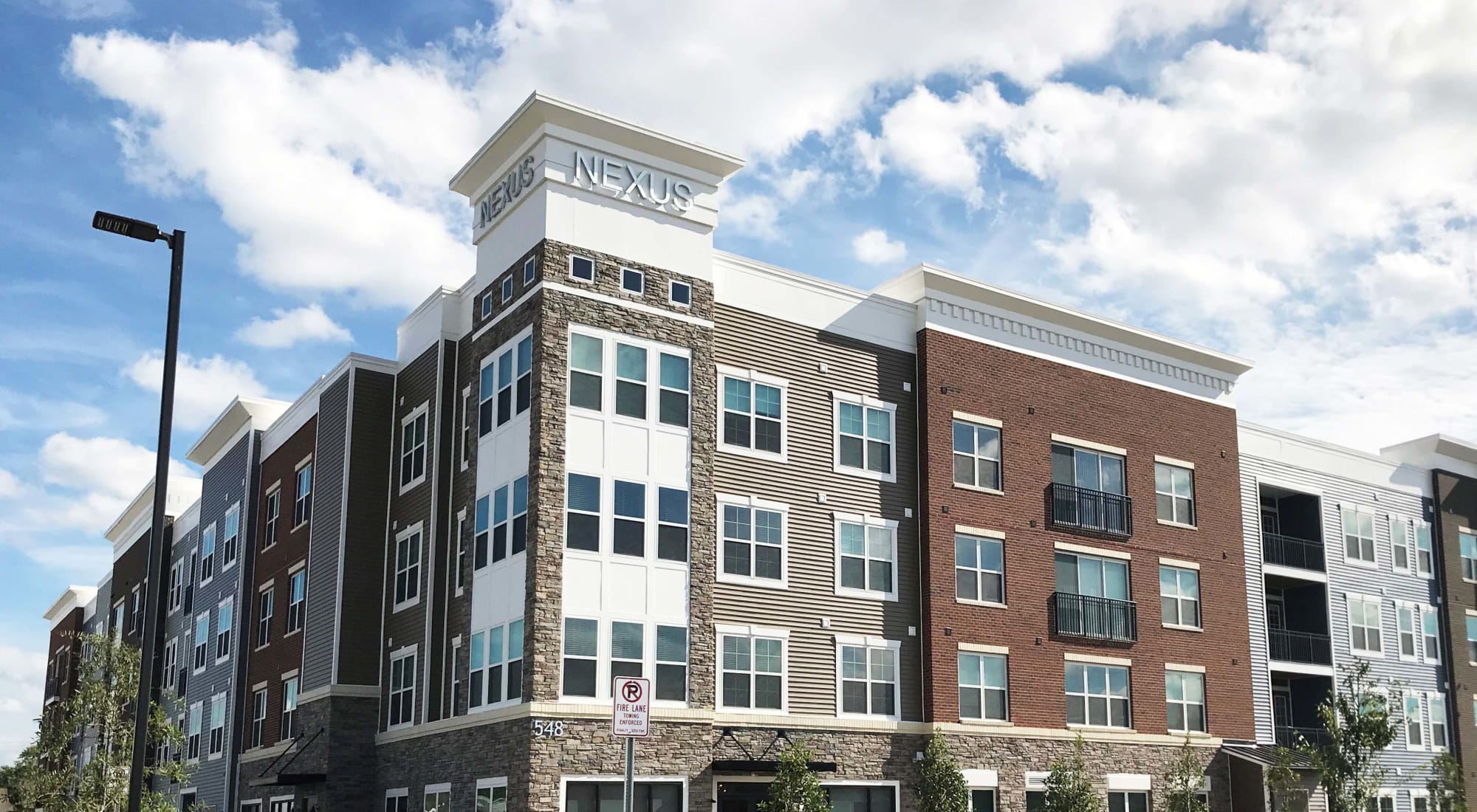 Welcome to Nexus Luxury Apartments
In compliance with the governor's mandate and in consideration of the health and safety of our employees, residents, and future residents, OUR OFFICE IS CLOSED TO THE PUBLIC. You can view 3D tours and videos of the community on our website or schedule a LIVE interactive virtual tour during OUR POSTED HOURS. We are available for questions and to help you with the online leasing process if you need it.
Meet up at Nexus Luxury Apartments! One of these 268 one and two bedroom luxury apartment homes built for comfort with style will be most happy to meet you! We know you get it. Life can't be all work and no play so come home and forget about your workday. The size: BIG. The finishes: LUXURY. Let's talk more about the beauty you'll find on the inside. The social lounge will be a great place to gather your friends and neighbors, splash around in the pool, relax in the sun, or throw a couple shrimp on the barbie. That's right.
Amenities
A covered common area dubbed "The Cave" will provide a cozy outdoor space where residents can gather to watch TV or movies, connect to WiFi, sit back and relax, or play games. A fitness center, yoga area, and club room are just some of the amenities offered at Nexus.
Let the fun begin!
Residents requesting emergency maintenance service call: 1-866-697-2933
Say Hello to Nexus Luxury Apartments:
Where Everything You Need is Within Reach
Our apartments in Northwest Virginia Beach offer you convenient access to everything that makes this area such a great place to live. Our luxury apartments are close to Virginia Wesleyan University, as well a number of other local attractions.
Learn more about Nexus Luxury Apartments by checking out our neighborhood page.
Visit us today to view the brand new Nexus Luxury Apartments!